Before you start with this tutorial, you need to have a merchant account. If you don't have your merchant account yet, please create your account. You may refer to our Getting Started tutorial to learn more about how to register your account with FawryPay.
Payment Link
You can create a Payment Link by filling the following form and selecting the items you want, then click "CREATE PAYMENT LINK"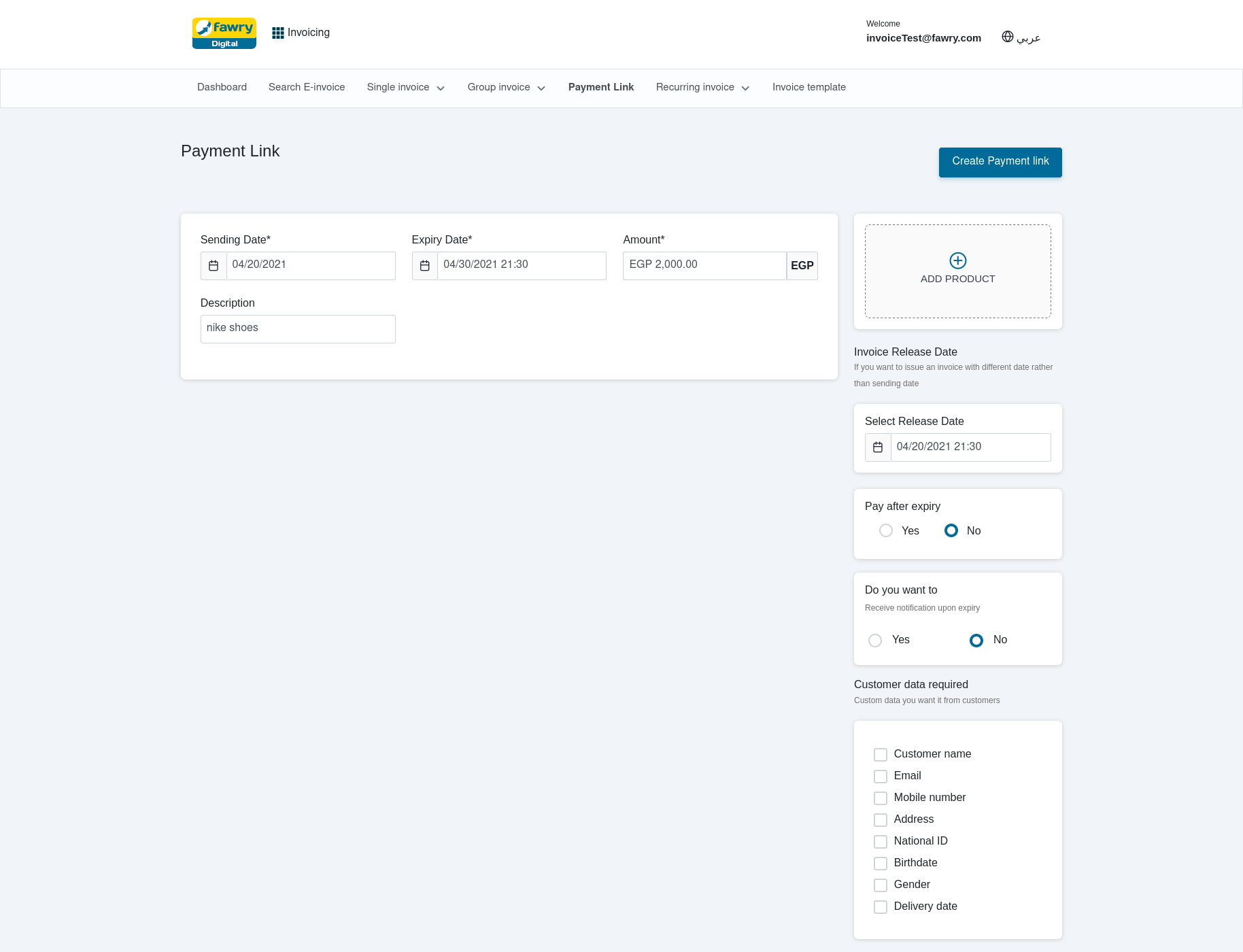 The right bar parameters:
| Parameter | Description |
| --- | --- |
| Communication Language | The language in which you want Fawry to communicate with your clients. |
| Release Date Of the Invoice | The date in which you need the invoice to be released to your clients. |
| Communication Method | Select whether your clients should receive SMS, E-Mail, or both. |
| Pay After Expiry | Whether you want to pay after expiry or not. |
| Receive Notification Upon Expiry | Whether you want to receive notifications upon expiry or not. |
| Payment type | How your client will pay the invoice , Pay Using Link Or Pay Direct From any Fawry Retail. |
Congratulations, your order has been submitted successfully.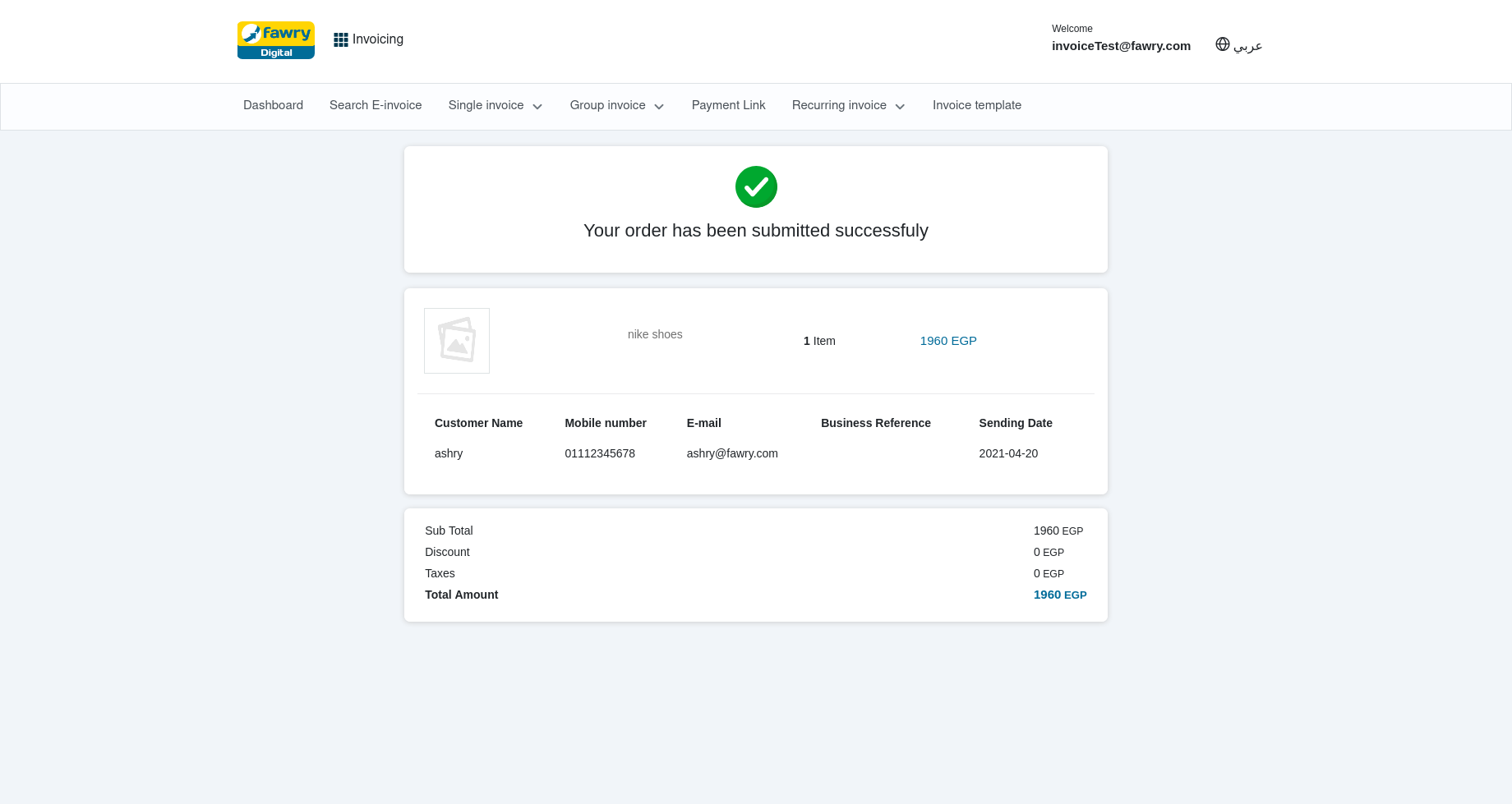 Was this page helpful?
Thank you for helping improve FawryPay's documentation. If you need help or have any questions, please consider contacting support.